There is no denying that bouquets of fresh flowers can bring a room to life. However, the freshly cut flower has a limited lifespan. And potted plants are challenges for someone who doesn't have a green thumb. Therefore, dried flowers as a low maintenance option are a great way to bring the beauty of nature into your home all year round. Popular in Victorian times, decorating with dried flowers has made a big comeback in recent years as a way to connect with nature and is a fabulous alternative to fresh flowers.
There are many ways to display dried flowers in your home. The easiest way is to put a bouquet in the vase. However, there are many other creative ways to use dried flowers. Here are some of our favorite creative ideas.
Bouquet of dried flowers on natural wood
Handmade
Materials: jute, dried plants and flowers, natural wood
Dimensions:
Small: 12-14 cm wide
Medium: 16-18 cm wide
Large: 20-25 cm wide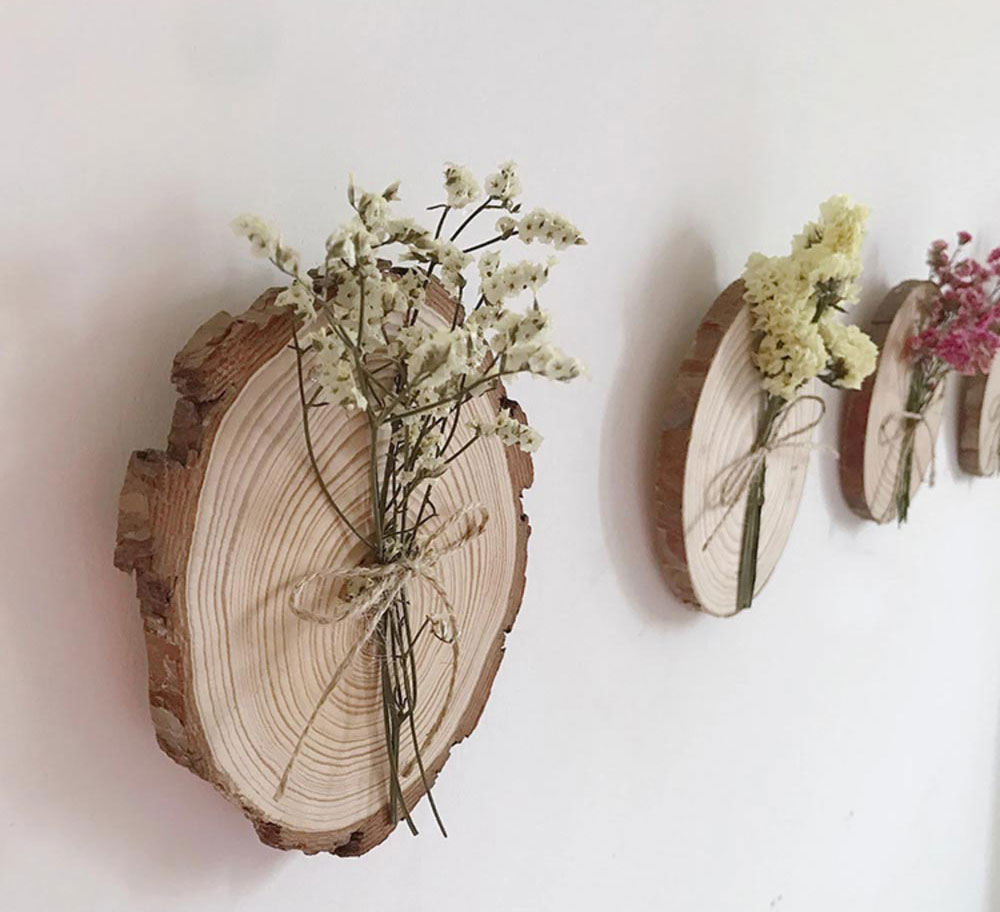 [buy on Etsy]
Mobile dried flowers
Beautiful wall or mobile or window decoration made with real giant dandelion seeds (meadow goat's beard) encapsulated in epoxy resin suspended from a branch of driftwood.
Materials:
– eco epoxy resin
– real flowers
– Driftwood
– silver wire filled with copper
– waxed polyester cord
Cut:
– pieces of resin 10 and 6 cm in diameter
– length incl. resin pendants 28.5 cm
– 19.5 cm long driftwood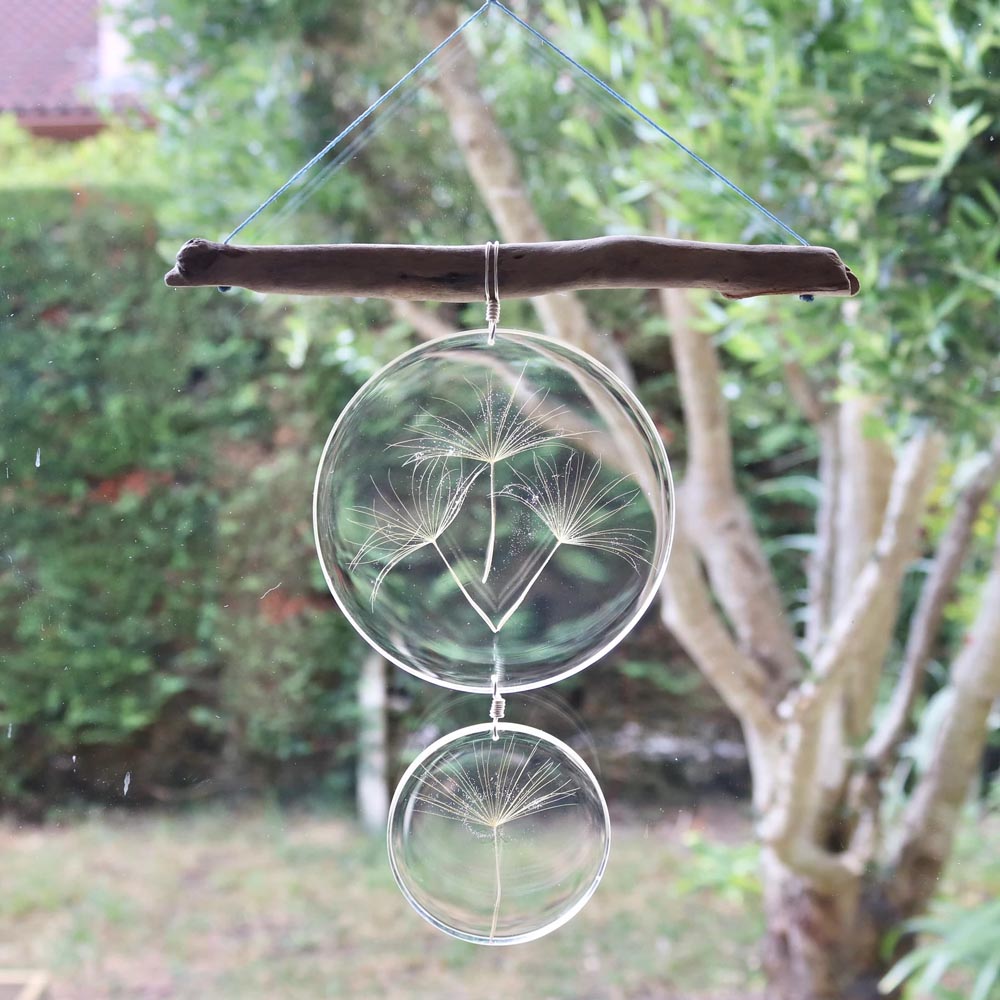 [buy on Etsy]
Real columbine flowers in epoxy resin on driftwood support
Unique interior decoration with real columbine flowers, pressed and preserved in a rectangular disc of transparent epoxy resin and placed on a driftwood support. This decorative piece was handmade with love.
Cut:
– resin piece 12 x 8 cm
– driftwood approx. 22 long
– total height about 11.5 cm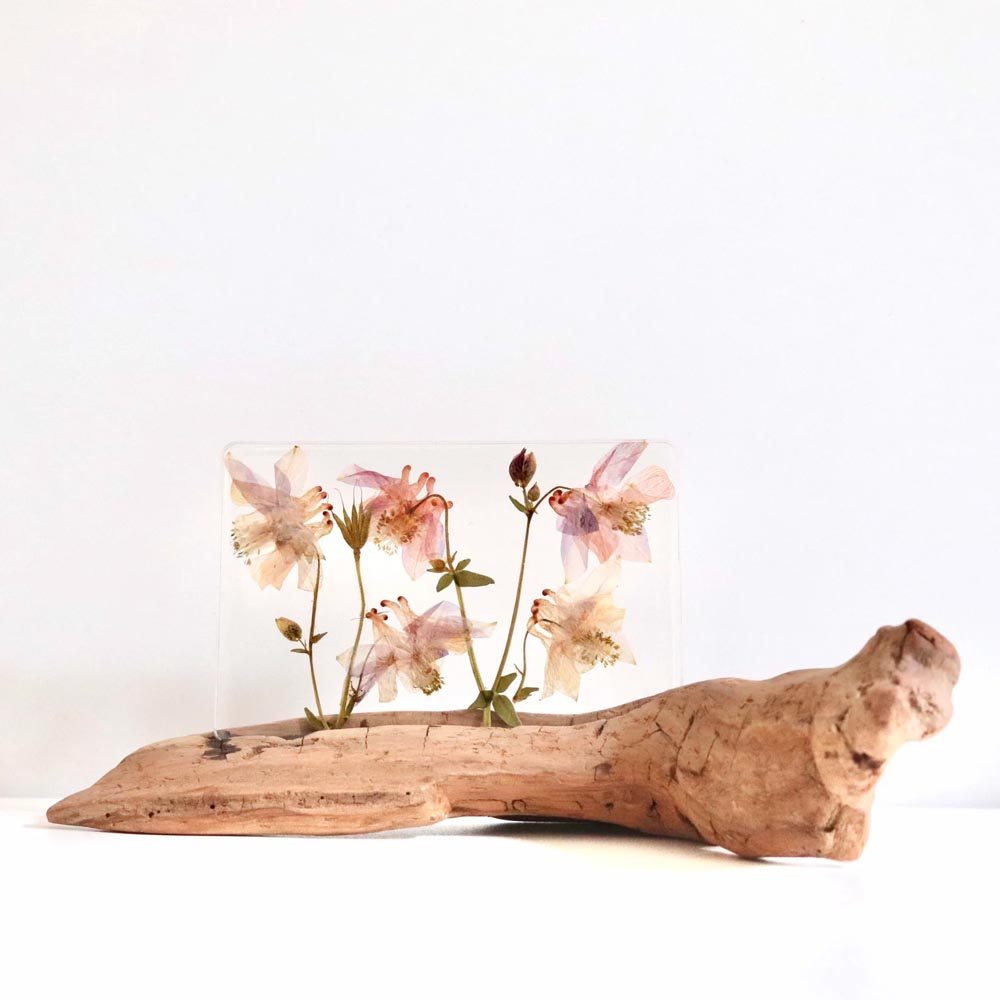 [buy on Etsy]
Wreath of dried flowers
A beautiful white and ivory wreath arranged on a gold hoop made of soft and fluffy dried pampas grass, white dried Italian ruscus, thistle and other dried flowers. It would be a wonderful soft wall accent in a bedroom, kid's room, porch, living room, entryway or anywhere you like to lounge indoors.
The total width of the finished wreath is approximately 16″.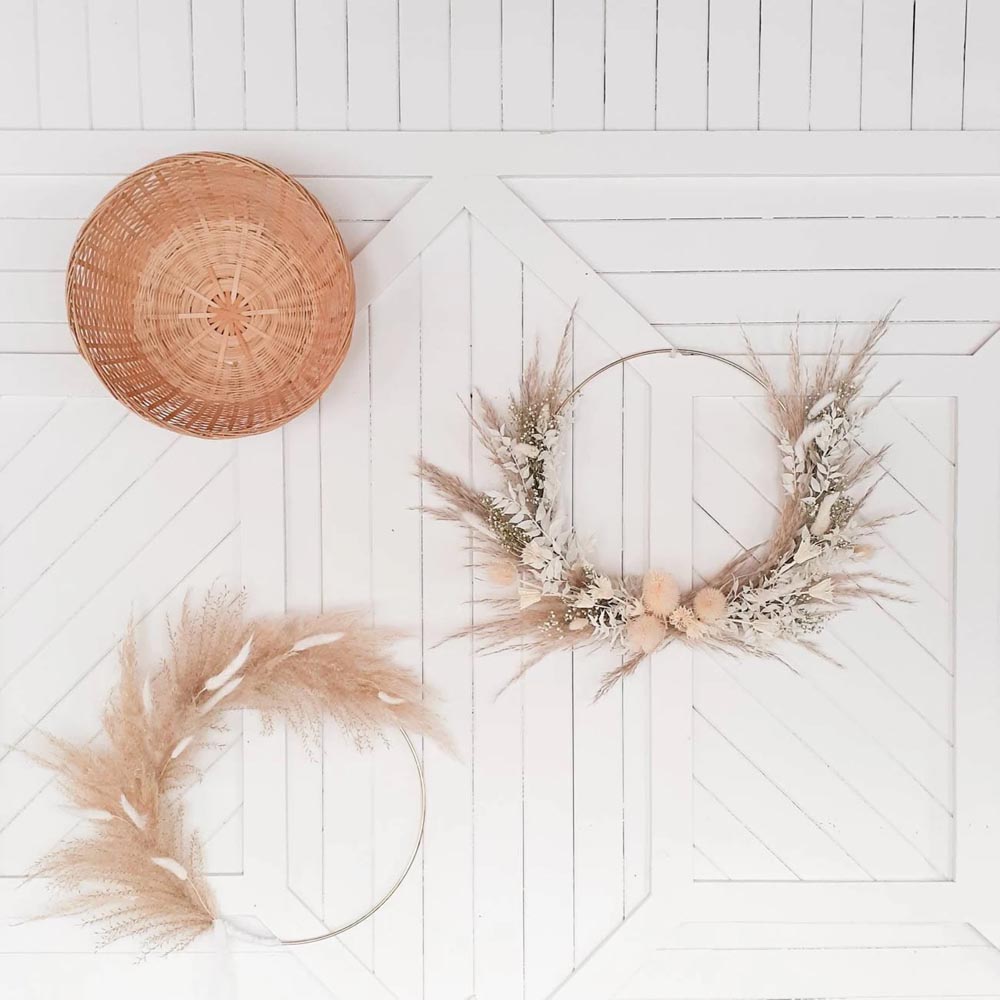 [buy on Etsy]
Dried flower wall wreath
Wall wreath of dried flowers mounted on a wooden embroidery hoop.
Everything is handmade, the brown soliflore is vintage, it will fit perfectly into your bohemian interior.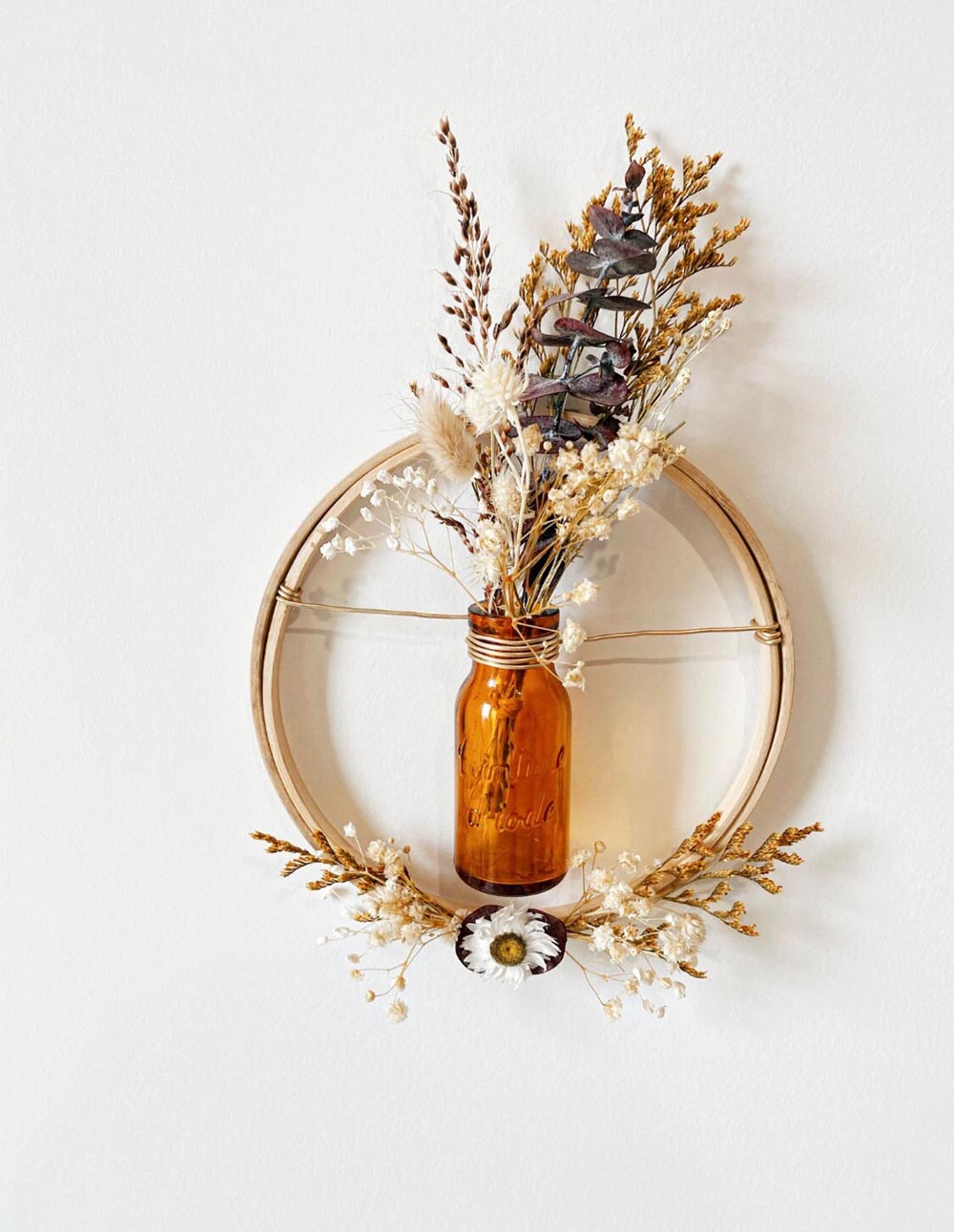 [buy on Etsy]
Heidi flower crown
The dried flower wreath is a popular decoration design in our store. The flower crown can be used to decorate your window, door or wall. Dried flowers are used to artistically present these wreaths.
Width: 30 centimeters
Height: 30 centimeters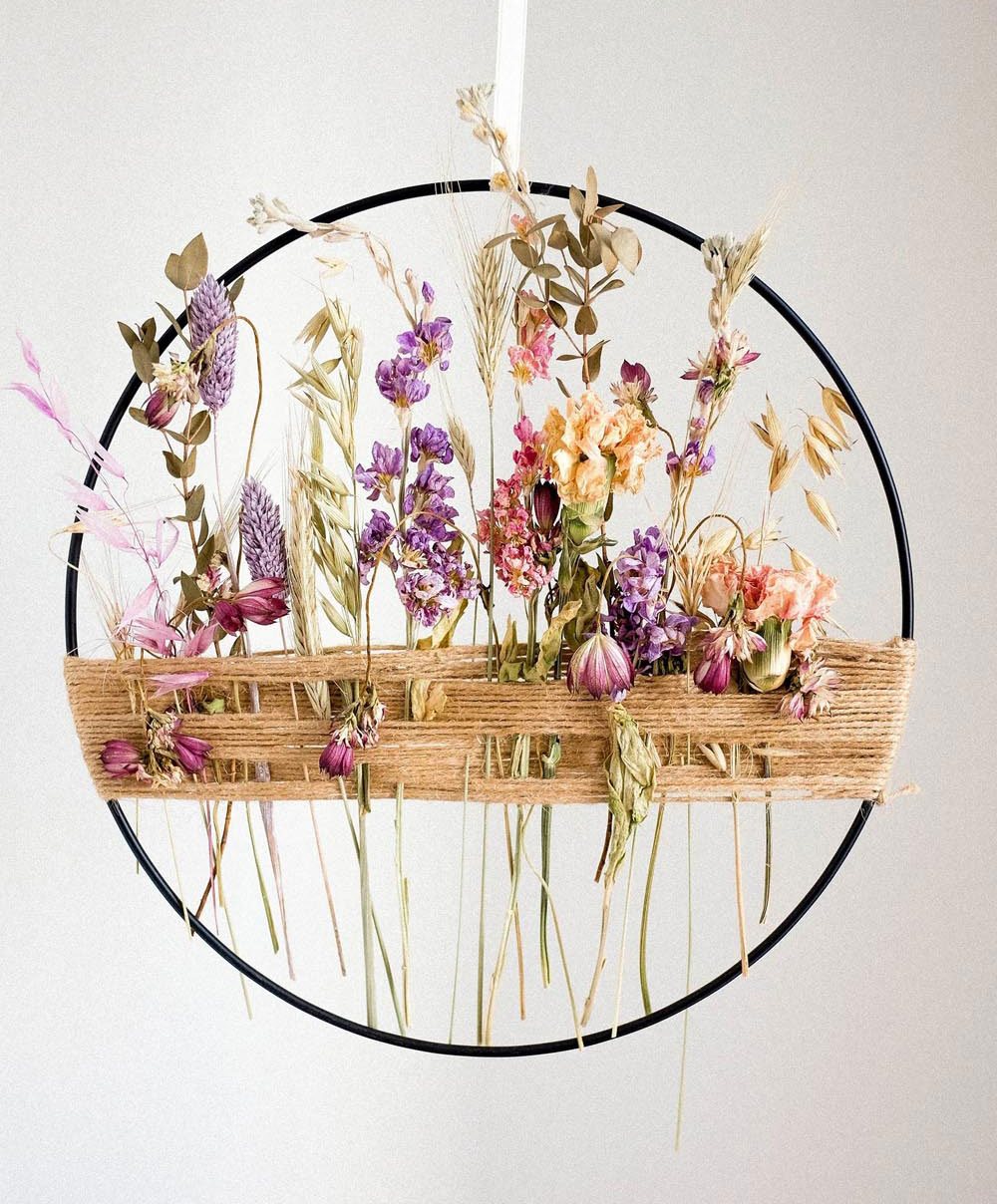 [buy on Etsy]
heidi-crown-of-flowers-30cm-metal-ring-with
Vintage Pressed Flower Glass Frame
Real pressed flowers beautifully arranged in a glass frame.
Small: 11cm x 16cm
Medium: 17cm x 24cm
Large: 26cm x 26cm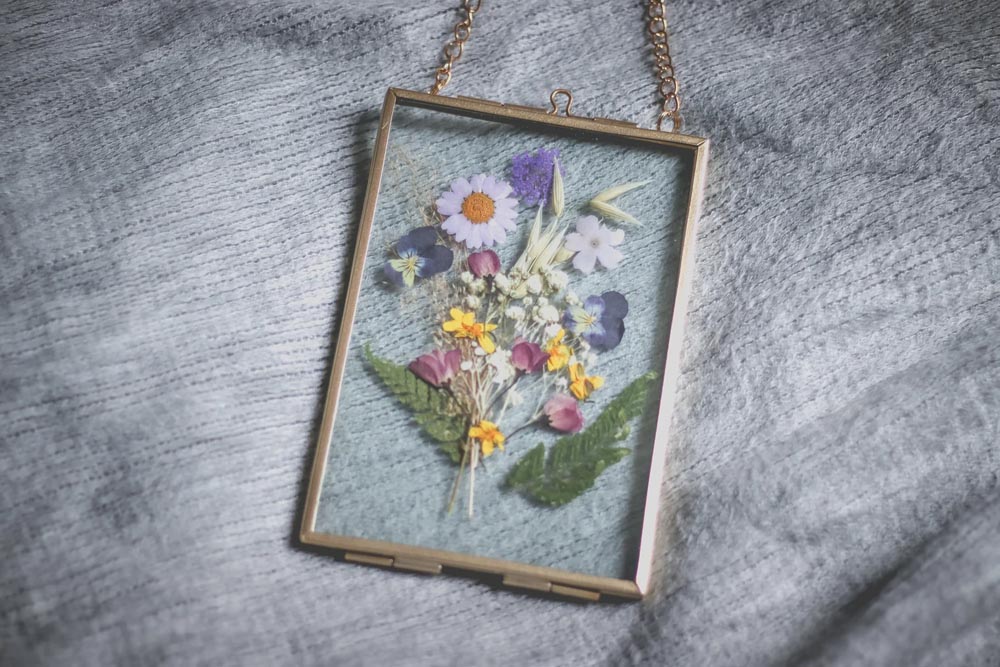 [buy on Etsy]
Boho wall decoration dried flowers
This piece is made of dried flowers, a metal ring and jute twine. A perfect addition to any room to add a little bohemian touch.
Width: 12 inches
Height: 18 inches

[buy on Etsy]
FlowerBar
Amazingly beautiful and pleasing earth tones make your home look open and inviting.
A real eye-catcher thanks to the noble oak wood bar and the combination of white Lagurus and Pampasgras, Phalaris and Broom in earth and salmon color.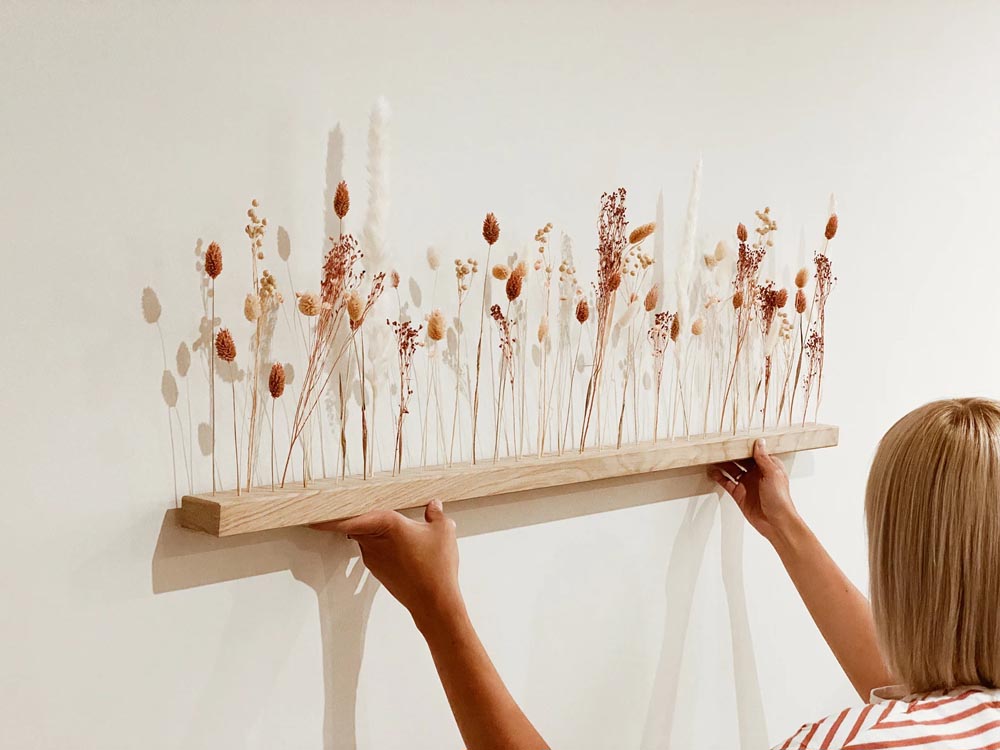 [buy on Etsy]