BREA, Calif. — The city's Independence Day celebration kicked off by announcing the winners of the Community Home Beautification Challenge at the annual Country Fair on Monday.
The 4th of July Home Decorating Contest, held for the first time in 2020, showcases the patriotic spirit of the community. This year, the city received 20 applications.
"We did this for the first time in 2020 during COVID to try to help people get their spirits back and be able to celebrate July 4th in a different way," said Kristin Steyerman, community services supervisor at Brea, to The Epoch Times.
This year's winners are Matt Jones, Eric Carlson and Alexandra Rovira. Each won a $100 Home Depot gift card.
Members of the Country Fair Steering Committee, a sponsor of the city's 41st annual Fourth of July Country Fair, selected the winners.
To enter, entrants must be Brea residents and submit a photo of their home with Independence Day decor.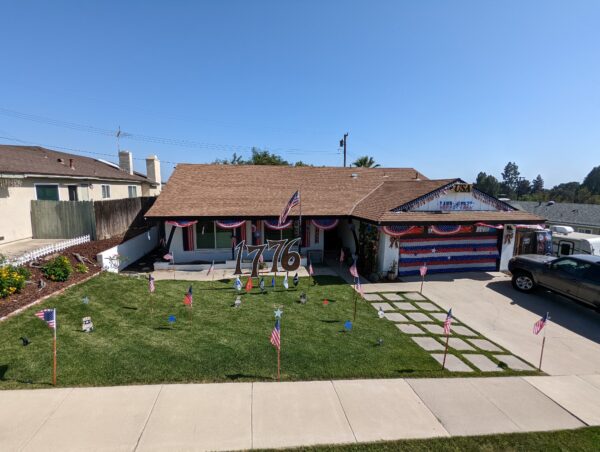 Additionally, the annual country fair featured various activities, including a pie-eating contest, car show, performances, and a parade. The fair ran from 9 a.m. to 3 p.m. and hosted thousands of community members.
"We are so excited to be back in a really important and impactful way for our community. We love celebrating Brea, our freedoms and everything on the 4th of July in the United States of America is all about…that small town feeling here in Brea is amazing," Steyerman said.